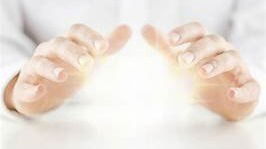 Greetings, I am Amy Davis and I grew up in Southern Vermont. I was always a little bit of black sheep, while the other girls were off pretending they were princesses, I was the witch in the woods! I have always been drawn to things outside of the normal. In 2004 I was introduced to essential oils and I quickly knew that I loved them and signed up for an account.
The person who signed me up quickly disappeared so I never really learned how to fully incorporate them into my life as I had little time due to my work and didn't own my a computer.
In 2014 I suffered a back injury that ended my career as a vet tech. Then in 2015 I started working as a receptionist at naturopathic doctors office. There, I not only had the chance learn about natural remedies and medicines that the Earth herself offers but the office manager was a Reiki practitioner among other wonderful and wonderous things. Miriam quickly became not only my friend but first teacher.
I studied and was attuned to Reiki 1, 2 and Masters with Miriam over several years finishing in 2018. Along my journey with Miriam I became a keeper of the Munay Ki Rites as well as a Mesa carrier.
During my journey I became interested in crystals and all they had to offer. Then I learned of Crystal Reiki and decided that was definitely something that I had to learn, so in 2017 I took Lourdes Gray's Crystal Reiki Certification course.
As I continued to learn about crystals and the natural world I found a podcast and in one of the episodes Adam Barralet was interviewed, an author of crystal books and cards but also someone who teaches about essential oils and that he offered a course that merges it all, so, naturally I signed up.
I have loved every minute of merging Reiki, Oils and Crystals both for myself in my own healing but also in helping others heal. I have found where I belong and I wouldn't change it for the world!